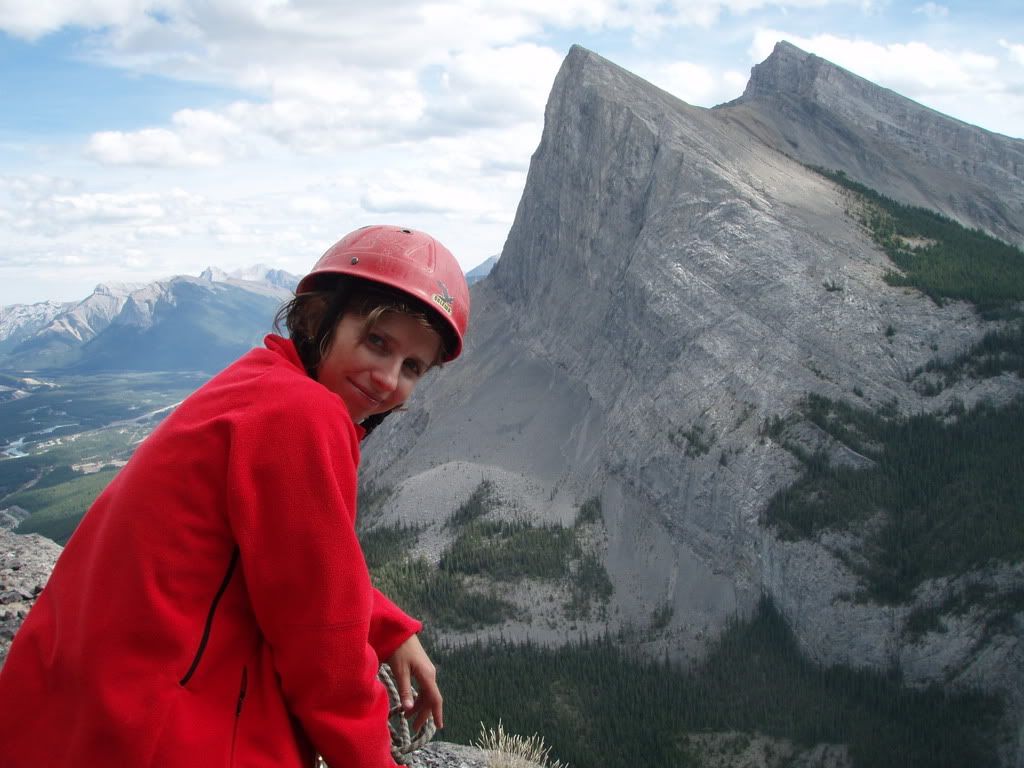 Here I am, after a long summer of hard work, i am finally on a road trip - and not anywhere, but in canadian rockies, incredible mountains at the other side of the world.
'
First days I spend around Canmore and Banff, getting used to my new partner Micah, local scenery and limestone rock. First climb True Grit on EEOR crag in front of Ha Ling peak (see picture), whose North Face reminds me a lot of Eiger, and attracts me as much - but my partner feels we should wait before tackling that one. Plenty of other things to do around.
'
Second day sees us up Sea of Dreams just after Banff, with an awesome 6a 4th pitch that i even manage to proudly get up. Finally, today we go cragging at Lake Louise, one of the most photographed - and very beautiful indeed - lakes in the world. Quartzite rock offers very good climbing that reminds me of Buoux this time. Waiting out the weather is fun in the Rockies - and it doesn't rain that much.
'
Next objective - Grand Sentinel, Castle Mountain, Mount Louis, and than off to the Bugs!